Program Description
The American Studies Minor gives students the opportunity to explore the diverse culture of the United States in an interdisciplinary context. In consultation with the Coordinator of the American Studies Minor, students are encouraged to shape an individualized course of study to pursue their own academic interests and goals.
Program Curriculum
Requirements (18 credits)
Required Course
Electives
Total Credit Hours: 18
Other course options may be available if they focus specifically on some aspect of American culture; consult one of the American Studies Co-Coordinators, Mathew Foust (Department of Philosophy) at foust@ccsu.edu or Aimee Pozorski (Department of English) at pozorskia@ccsu.edu.
Faculty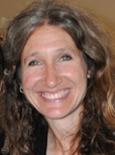 Aimee Pozorski
Co-Coordinator
English
Willard-DiLoreto Hall W 401-10
860.832.2773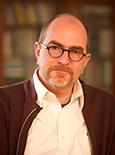 Robert Dowling
Professor
English
Willard-DiLoreto Hall W 401-06
860.832.2741