Business (for non-business majors), Minor
Program Curriculum
Requirements
18 credits as follows:
Lower-division common business core
Three courses identified by the student's School of Business faculty advisor and approved before taking these classes.Possible courses include
Total Credit Hours: 9 Credits
Upper-division functional area
Three courses, taken in residence, from a specific functional area: i.e., accounting, finance, international business, management, MIS, or marketing. "Capstone" courses and certain special project courses, such as independent study, may be excluded. (Specific course prerequisites, as shown in course listings given elsewhere in this catalog, must also be taken.)
Total Credit Hours: 18
Students must complete the entire business minor course requirements with a minimum cumulative grade point average of 2.00 for the six courses used to complete the business minor. Students must also receive a grade of C- or better in each minor course taken. Some business minor functional areas may have higher minimum grade and cumulative grade point average requirements. Please check the specific requirements for each functional business minor area.
Faculty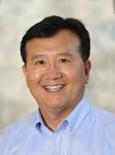 C. Christopher Lee
Professor
Management & Organization
Vance Academic Center 415
860-832-3288