Program Description
The Philosophy department minor in Social Justice introduces students to philosophical literature and analysis through the examination of concepts and theories related to social justice, such as those concerning equality, democracy, and oppression. Moreover, through their coursework, students will apply philosophical concepts and theories to contemporary issues of social justice within the United States, such as racism in the criminal justice system, affirmative action, poverty, gender-based violence, and welfare. Finally, students will work to develop and improve their skills in philosophical reasoning, discourse, writing, and problem solving, particularly as these apply to questions and concerns of social justice.
Program Curriculum
Requirements: (18 credits)
Philosophical Reasoning:
Electives:
9 credits from the following (other courses may be substituted with the approval of the Philosophy Department Chair).
Total Credit Hours: 18
Faculty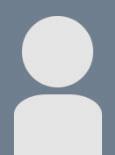 Audra King
Associate Professor, Assistant Chair
Philosophy
Willard-DiLoreto Hall W 30410
860-832-3677